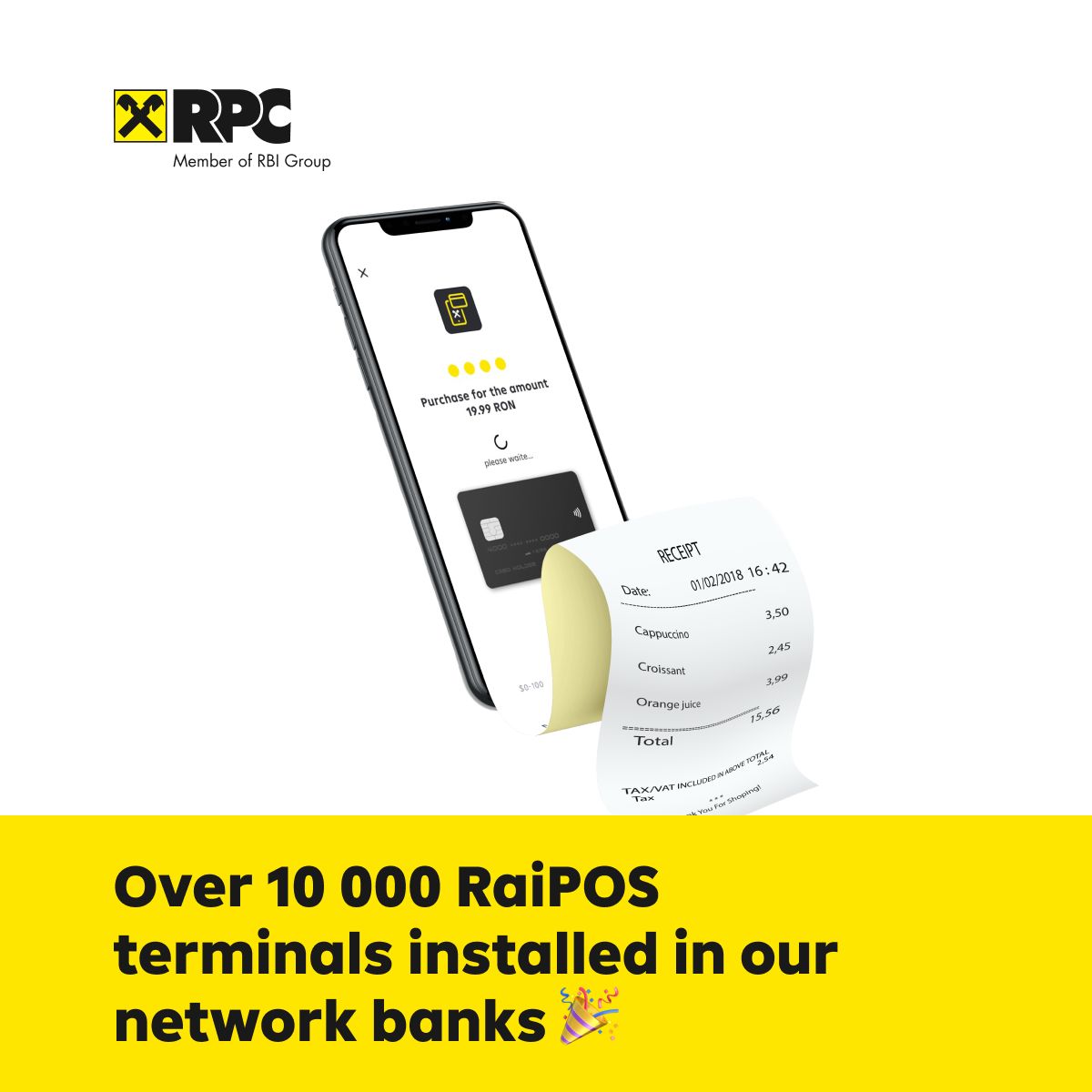 TapXphone allows businesses to accept payments without buying and maintaining additional equipment. Thanks to this solution, card payments become available where they were previously impractical: outdoor events, courier deliveries, market trade. Smartphone replaced payment terminal and allowed entrepreneurs to accept contactless payments anywhere at any time using a smartphone and the Internet.

The agreement provides for the launch of the service in several banks of the group. TapXphone was first launched in 2020, and today the service is successfully operating in Slovakia, Bulgaria, Serbia, Ukraine, Kosovo, and Romania.
RPC is a shared service centre of Raiffeisen Bank International (RBI) providing a range of card-related services to RBI's subsidiary banks in CEE. It is one of the largest processing companies in the region, with 1,5 billion transactions processed in 2022, hosting over 7,5 million payment cards and managing a network of 116 000 POS terminals. RPC provides services to Raiffeisen banks in Austria, Albania, the Czech Republic, Croatia, Hungary, Kosovo, Romania, Serbia, Slovakia, and Ukraine.