Citadele Phone POS, powered by tapXphone, is the foundation of this breakthrough solution. With no rental or subscription fees, it is the preferred choice for merchants and service providers. Online registration facilitates quick onboarding, especially in the COVID-19 era. Download the app from the Google Play Store, sign the contract electronically, and start accepting payments effortlessly.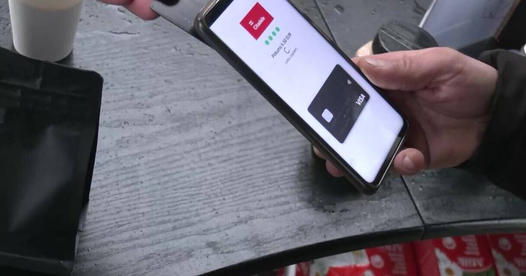 Rest assured, tapXphone complies with the highest security standards of international payment systems and the Payment Card Industry (PCI). Leveraging advanced PIN-on-Glass technology, users can confidently process transactions of any value. The dynamic display of PIN entry ensures utmost confidentiality, with the sequence of numbers changing for each transaction. Enjoy the same level of security as traditional bank terminals with tapXphone.
Join the contactless payments revolution today. Discover the advantages of tapXphone by IBA Group. Elevate your payment experience and stay ahead in the evolving world of commerce.
TapXphone: Empowering Bank Clients and Small Businesses in Latvia
Using a smartphone as a terminal empowers bank clients to tap into untapped payment opportunities. Festivals, outdoor events, and delivery services become accessible with bank card payments.
Entrepreneurs and small businesses benefit from cost savings on equipment purchases and maintenance.
TapXphone, launched in Ukraine in 2019, now operates in Kazakhstan, Ukraine, Moldova, and Slovakia, with plans for expansion across Central and Western Europe and Asia by IBA Group.